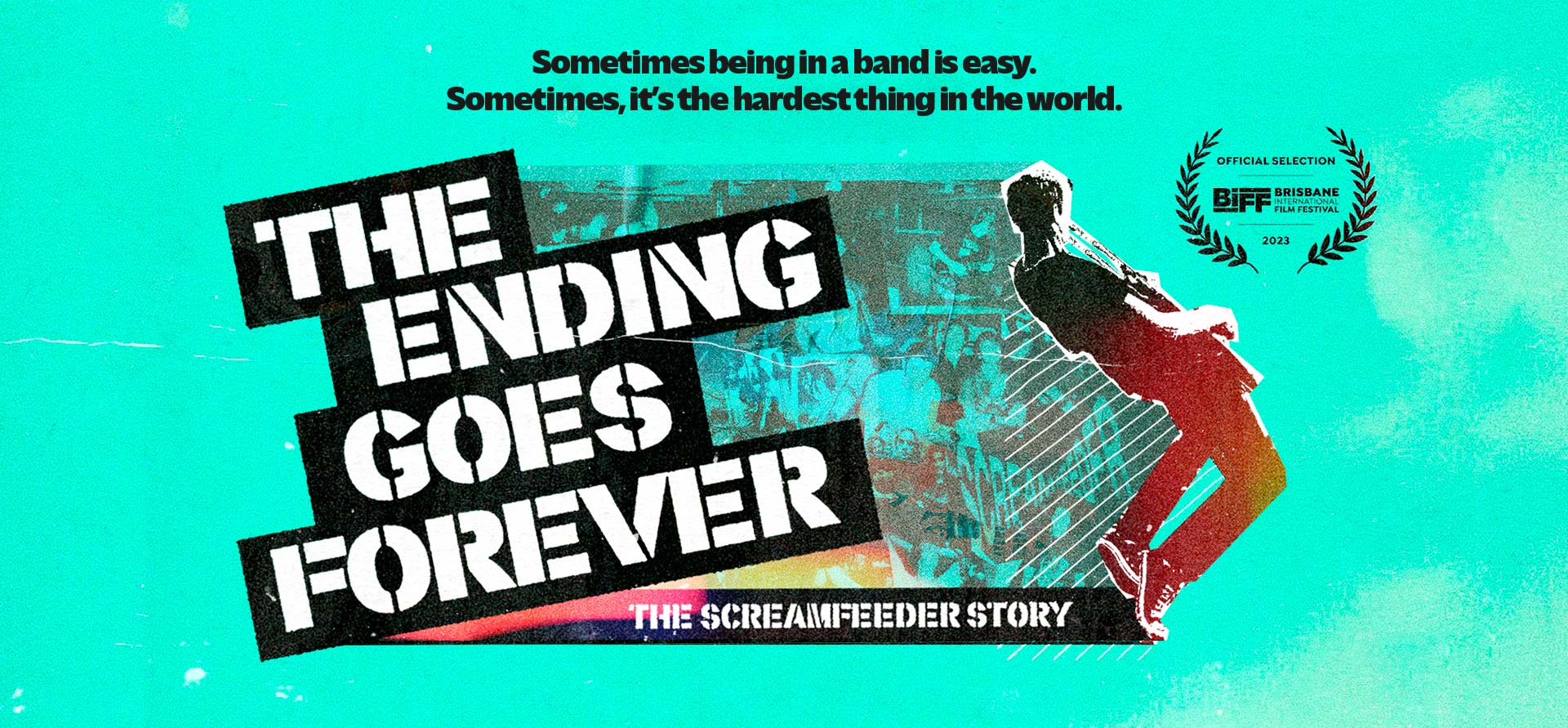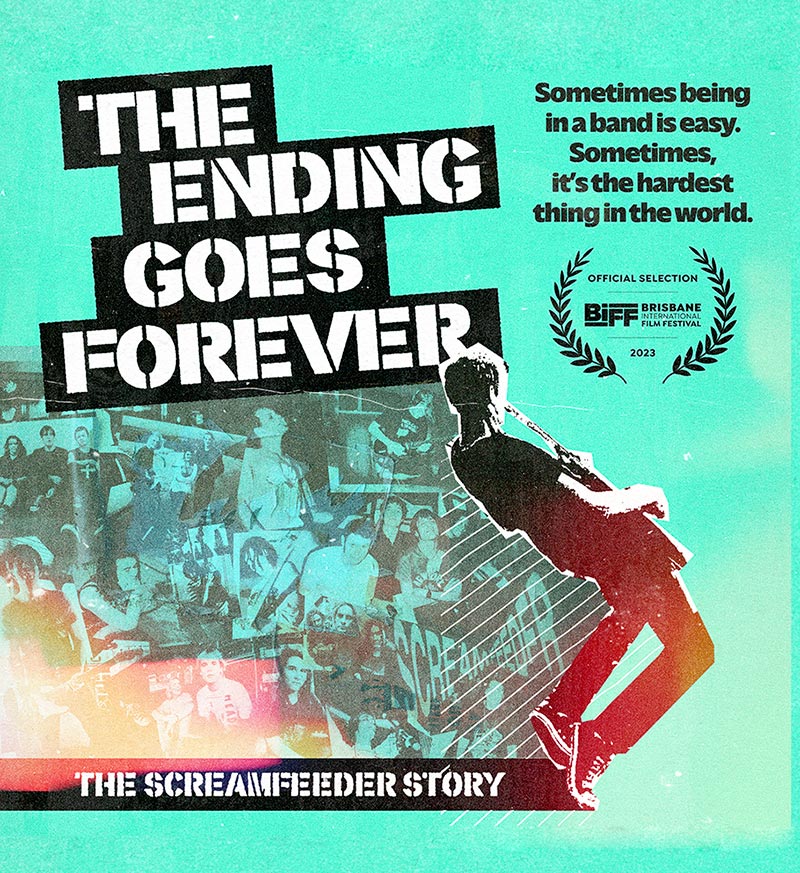 All great friendships start as accidents, but for over thirty years the creative partnership at the heart of Screamfeeder has remained true to its original inspiration. This is their story.
It wasn't just the 4ZZZ Market Days, Livid Festival or the Metropolis, The Zoo or Funkyard, The Orient, Triple J, Rockinghorse Records or the Target Building, or a fresh barrage of bands performing to dozens, then hundreds, then thousands of faces from the next generation.
It was all of it, slamming together to be greater than the sum of its parts. It was the thick taste of sweat in the humid air, and the sound of pounding drums and discordant guitars. It was word-of-mouth, gig posters, street press, cheap rent, and a groundswell so strong it kicked down the doors of the mainstream world and announced its arrival like a tropical cyclone.
Within this maelstrom, Screamfeeder burst onto the scene in 1991. They went on to burn their names into the psyche – and history books – of Australian music. By 1993 they were touring Europe and had a US deal. They were ripe for the picking, but when the major labels came calling.. they said no thanks.
They became one of the most beloved local acts of the '90s, enjoying success at radio and on the festival circuit with 1996's Kitten Licks imprinting their music on a whole generation, and receiving recognition as one of the decade's best albums.
Screamfeeder navigated the changing music business with good humour and a tireless work ethic, and continue to make vital and engaging music. This is the true story of those decades – struggle and success, heartbreak and failure, intoxicating highs and crushing lows. Told through interviews with fans, journalists and critics, fellow musicians and the band themselves, this film is a vivid journey along the road less travelled.
From homemade cassettes to US record deals, from the pubs of Brisbane to the stages of the US and Europe, it examines friendship, talent, hard work and luck, both good and bad. Sometimes poignant, sometimes hilarious, sometimes inspiring but always unflinchingly honest.
"When you talk about the big four out of Brisbane – Powderfinger, Custard, Regurgitator and Screamfeeder – the interesting thing is that Screamfeeder is the only one not on a major label. It's pretty impressive that they're even there." Magoo – record producer
Screamfeeder forged their own way: a path built on respect, loyal fans, passion and never losing sight of why they picked up guitars in the first place. A path still being forged, more than 30 years on.