We first aired on Patreon in October 2022. In season one we talk about the albums over 10 full length episodes, now available everywhere for free. There are also several bonus episodes which will only ever available to Patreon subscribers.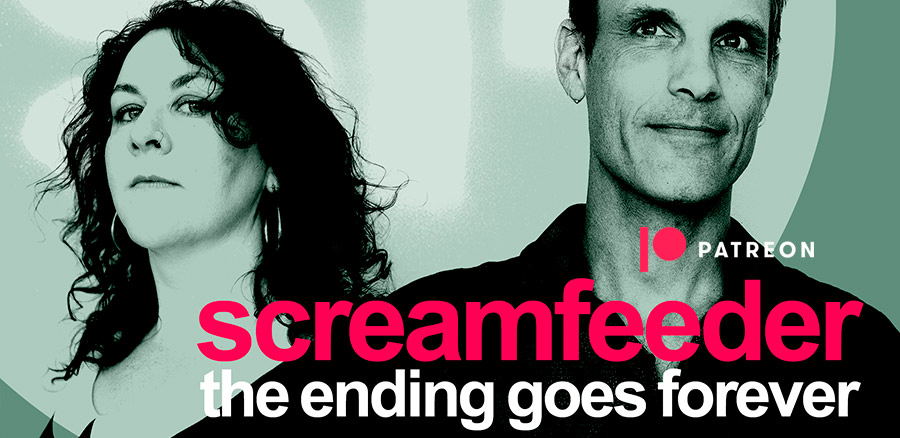 The podcast will be ongoing, with an episode every 2 weeks on average. When each season finishes, we'll make it public, through Apple, Spotify etc, but while it's going it's just for our Patreon subscribers!
Series two is underway now, about other things in the band, talking to different band members and more.
Join us on Patreon here for a monthly subscription of $5.00 (Aus).
As a patron you'll get the podcasts before anyone else, and other things too; we're thinking unreleased demos, videos, invites to things we're doing ahead of anyone else, and just anything. You'll also get access to join our quarterly band meetings. Yes you can chat live with Tim and Kellie and tell us exactly what the hell we should be doing.
You'll be billed $5 on the same day every month, and you can opt out any time.
Why are we doing this?
Throughout Covid, we were stuck not able to tour and we really felt the loss of connection. We tried to come up with different ways of connecting with people, and the podcast idea was born. Even though it took some time to get it recorded, and up and running, here we are.
We know we've got a lot of amazing fans who support us by coming to gigs and buying merch, talking about us on social media and generally carrying the flame year after year. Join us here and let's actually get to know each other a bit better.
Your contribution will directly help with the general running of the band, and enable us to start more projects, and do more things. More importantly it will help us put Screamfeeder where we want it: front and centre in our busy lives that little bit more.
We all have jobs, we have kids, we get tired, and sometimes getting to band practice, or sitting down to write new songs just doesn't happen. It sucks but it's reality. We've been doing this a long time, we want to carry on doing it, to the max. And, it's a big world, we want Screamfeeder to be part of it. Your support will enable us to do that. Thanks in advance!
Credits: Our theme tune is Nuts To This from our 2005 EP Delusions of Grandchildren.
Band photos by Stephen Booth.